Mystic Guardians
 > 
Areas
 > 
The Forest
  > The Southern Forest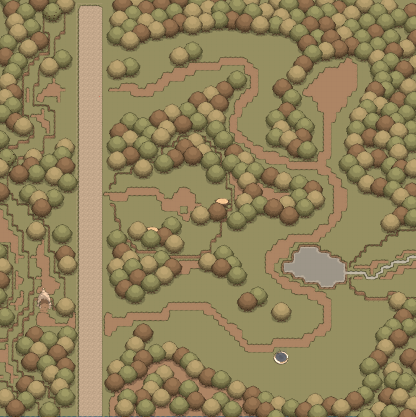 Newbie Trainer

Treasure Hunting

Treasure Hunting

Iron Chest

Bushwhacking Trainer

Singed Trainer

Patient Trainer

Dog Loving Trainer

Teleporter

Helpful Trainer

Green Thumb Trainer

Balanced Trainer

Awesome Trainer

Iron Chest

Treasure Hunting

Guardian Trainer

Winded Trainer
Work in progress! Still thinking about some layout things...
Wild Guardians
Wild Guardians level in this part of the forest are levels 3 - 5. Common Guardians:
Rare Guardians:
Trainers
Newbie Trainer
Bushwhacking Trainer
Treasure Hunting
Treasure Hunting
Patient Trainer
Dog Loving Trainer
Singed Trainer
Helpful Trainer
Green Thumb Trainer
Balanced Trainer
Winded Trainer
Awesome Trainer
Treasure Hunting
Guardian Trainer
==Quests
==
Community content is available under
CC-BY-SA
unless otherwise noted.