This section needs your help!
Look at her crying eyes! I'm sure you want to help now...
Mystic Guardians
 > 
Areas
 > 
The Forest
  > The Deep Forest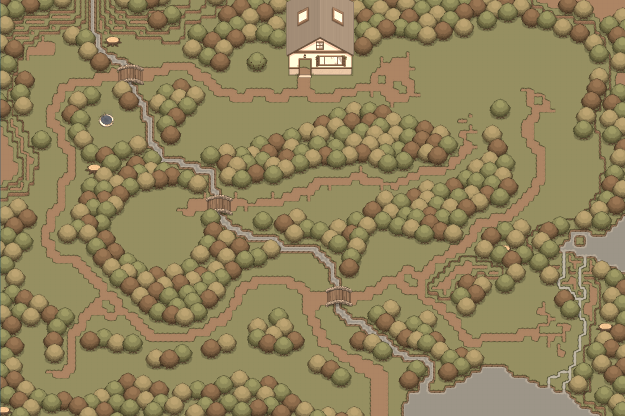 Calm Trainer

Iron Chest

Dim Trainer

Normal Trainer

Bald Trainer

Evolving Trainer

Sassy Trainer

Whiny Trainer

On-Duty Trainer

Pretty Trainer (brunette)

Young Trainer

Quirky Trainer

Flirty Trainer

Unexperienced Trainer

Scruffy Trainer

Bridge Trainer

Elder Trainer

Sneaky Trainer

X Marks the Spot!

Fibbing Trainer

Teleporter

Nurse

Orange Shirted Trainer

Business Trainer

Lovestruck Trainer

Pretty Trainer (red hair)

Blue-Haired Trainer

Protective Trainer

Iron Chest
Wild Guardians Levels ?-18[1]
Trainers
Orange Shirted Trainer
Business Trainer
Blue-Haired Trainer
Protective Trainer
Pretty Trainer (red hair)
Lovestruck Trainer
Fibbing Trainer
Sneaky Trainer
Elder Trainer
Whiny Trainer
Sassy Trainer
Evolving Trainer
Bald Trainer
Quirky Trainer
Flirty Trainer
Unexperienced Trainer
Scruffy Trainer
Bridge Trainer
On-Duty Trainer
Pretty Trainer (brunette)
Young Trainer
Normal Trainer
Dim Trainer
Calm Trainer
Quests
WIP
Lurking in the Orange Bushes

Rewards: 25 gold, Medium Healing Potion, 20 XP
---
↑

Guardians Level 18 at Trainer Level 13
Community content is available under
CC-BY-SA
unless otherwise noted.