Mystic Guardians
 > 
Areas
 > 
The Forest
  > 
The Southern Forest
 > The Dark Cave (
Cave
)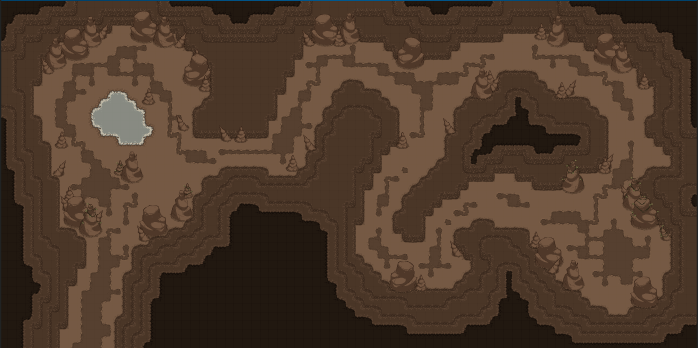 Gold Chest
The Dark Cave
The Dark Cave is in The Southern Forest which is the first part of The Forest. It's also the first cave you'll come across in the game.
It's an optional part of the game, in which you must go to find some kind of things for a boy. He will then reward you with the recipe for Water Bombs.
Guardians
Wild Guardians level in this cave : 4 - 6
Common Guardians :
Fun facts
The name of this cave is the same than the one of the first cave you came across in Pokemon Gold/Silver/Crystal/Heartgold/Soulsilver.