Mystic Guardians
 > 
Areas
 > 
The Mountains
 > 
The Eastern Vale Range
 > 
The Rocky Cave
 > The Damp Cavern (
Cave
, 
Premium Region
)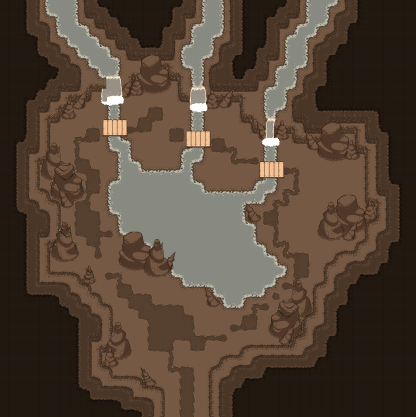 Gold Chest
The Damp Cavern (Incomplete)
This is a premium region (paid region) that can be entered from The Rocky Cave by paying 50 

to the toll attendant. Players can find a TskTsk inside the cavern which is the only place it can be found (unless bought from the guardian shop in a guardian healing centre). Players can capture the Tsktsk here to level it and use it in the upcoming training hall battle against powerful rock guardians.
The toll attendant also mentions that the cavern has a Chest inside.
Wild Guardians (Level 24-26)
This page is under construction.