Mystic Guardians » Guardians » Rhocko
| | | | | |
| --- | --- | --- | --- | --- |
| 1st evolution | | 2nd evolution | | 3rd evolution |
Rhocko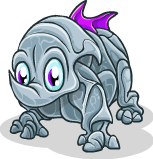 With its smooth and polished body, the most dangerous part of the Rhocko is its single pointy horn.
Rhocko evolves into Kryhorn at level 26. Evolution items:
Rock Crystal x3
Rock Dust x3
Hour Glass x1
Kryhorn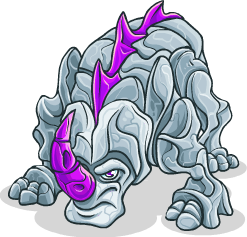 As a Kryhorn grows, its rocky exterior gets rougher and rougher, while its gem-like protrusions get sharper and sharper.
Kryhorn evolves into Rockhing at level 47. Evolution items:
Rock Crystal (unknown)
Rock Dust (unknown)
Hour Glass (unknown)
Rockhing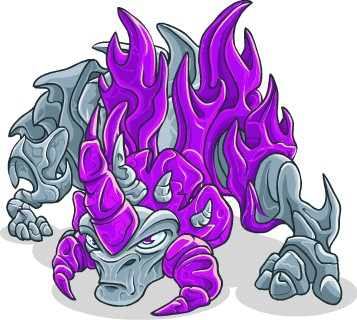 Rockhing's crystal shell grows over time, giving it greater and greater protection as it evolves.
Rockhing is the final evolution of Rhocko.
Rhocko

XXX

Type:

Rock Guardian

Species:

XXX

Health:

XXX

Attack:

XXX

Defense:

XXX

Special Attack:

XXX

Special Defense:

XXX

Speed:

XXX

Note:

XXX
Location
Rhocko is common in all mountain areas and caves.

Rhocko can also be won from PvP on certain weeks.
Moves
Stats
wf_Zahara

(

talk

)
Stats
Rhocko (23 May 2014)
(un-evolved)
Level 1
Level 2
Level 3
Level 4
Level 5
Level 6
Level 7
Level 8
Level 9
Level 10
Level 11
Level 12
Level 13
Level 14
Level 15
Level 16
Level 17
Level 18
Level 19
Level 20
Level 21
Level 22
Level 23
Level 24
Level 25
Level 26
Level 27
Level 28
Level 29
Level 30
Health
31
36
42
49
54
61
68
75
84
91
99
107
117
126
135
144
155
165
178
191
204
218
233
248
264
281
298
316
334
353
Attack
15
17
18
20
21
23
23
24
25
25
27
28
28
30
31
32
32
33
33
34
36
36
37
38
39
40
42
44
46
49
Defense
10
12
14
15
17
17
18
19
19
22
23
25
25
27
29
30
31
33
35
36
37
38
40
41
42
44
45
47
50
51
Special Attack
11
11
13
14
16
19
20
23
24
24
24
26
27
28
30
32
33
35
36
37
38
39
41
43
44
45
47
48
49
50
Special Defense
12
13
13
13
15
15
17
17
18
21
23
24
26
27
29
31
34
34
35
36
36
38
39
40
41
41
42
43
44
45
Speed
11
12
13
14
14
14
16
17
19
20
21
22
24
25
25
26
27
29
30
32
34
36
36
37
39
41
42
43
43
44
wf_Zahara

(

talk

)
Stats
Rhocko (19 Feb 2015)
(un-evolved)
Level 1
Level 2
Level 3
Level 4
Level 5
Level 6
Level 7
Level 8
Level 9
Level 10
Level 11
Level 12
Level 13
Level 14
Level 15
Level 16
Level 17
Level 18
Level 19
Level 20
Level 21
Level 22
Level 23
Level 24
Level 25
Level 26
Level 27
Level 28
Level 29
Level 30
Health
31
35
39
45
51
57
64
72
79
87
94
101
110
118
128
137
147
157
168
181
193
206
219
233
248
263
280
298
318
339
Attack
15
17
19
20
22
23
25
26
28
28
30
32
34
35
37
39
41
41
43
43
44
46
48
50
52
53
53
53
55
55
Defense
10
12
13
13
14
15
16
17
17
19
20
21
22
24
25
27
28
30
30
30
32
32
34
36
37
39
40
41
42
42
Special Attack
11
12
14
15
18
19
20
21
22
24
26
27
28
29
31
32
34
36
37
39
39
40
41
42
42
43
44
46
46
49
Special Defense
12
13
14
16
16
17
18
19
20
21
22
23
25
27
28
29
30
32
34
36
38
40
41
41
42
43
44
45
47
47
Speed
11
12
13
15
15
17
18
19
21
22
23
25
25
26
26
27
28
29
31
32
34
35
36
38
40
42
45
47
47
49