Mystic Guardians » Guardians » Bhadington
| | | | | |
| --- | --- | --- | --- | --- |
| 1st evolution | | 2nd evolution | | 3rd evolution |
Bhadington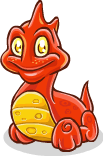 While he looks like he may make a good float toy, Bhadingtons should not be taken into large pools of water.
Bhadington evolves into Bhadusa at level 29. Evolution items:


Fire Crystal x6


Fire Dust x6


Hot Pepper x3
Bhadusa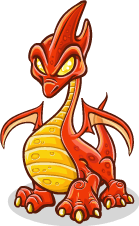 Bhadusa's firey attacks are some of the most potent amongst the southern island Guardians.
Bhadusa evolves into Bhagoda at level 40. Evolution items:


Fire Crystal (x12)


Fire Dust (x12)


Hot Pepper (x6)
Bhagoda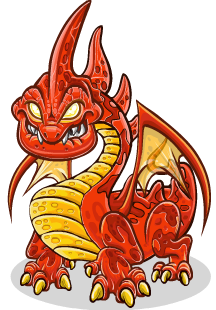 In its final form, the Bhagoda gains increased strength and takes a liking to physical combat as well as elemental.
Bhagoda is the final evolution of Bhadington.
Bhadington

Bhadi's Bhadi

Type:

Fire Guardian

Species:

Bhadusa

Health:

432

Attack:

62

Defense:

62

Special Attack:

128

Special Defense:

86

Speed:

60

Note:

This Bhadi is boosted.
Location
Bhadington can only be found in the charred bushes in The Charred Forest (premium region with a toll of 50 

).

Moves
Stats
Level: 25 (captured on level 11)
Health: 213
Attack: 52
Defense: 50
Special Attack: 41
Special Defense: 47
Speed: 42
Tips
Bhadingtons are not very strong fire guardians, despite their high seeming stats on the bar graph that shows guardian's stats. Most players say that they are not worth the 50 Trainer Tokens it costs to unlock the Bhadington toll gate. All in all, they´re probably only good for "collectors value". Their stats may, however, be rebalanced during the next update.
You can only find Bhadingtons in the charred bushes at the very end of the Charred Forest past all of the hard trainers.
Trivia
Bhadusa is probably named after Medusa. Bhagoda could be the guardian on the front of the loading screen.